Staging a home is important, but some sellers think they can follow any guide or outline to stage their Victoria Woods property. A new coat of paint, an afternoon organizing, and they are ready to list. This is not the case when it comes to Riverside.
Riverside, Calif. real estate has exploded in the past few years, and now more than ever, folks are flocking to our beautiful city to live, work, and play. That means Victoria Woods homes for sale are more in-demand than ever, and the people looking to buy them have certain expectations. Often, these buyers are from LA or even out of state, like Boston and New York, and expect the best.
If you want to stage your Victoria Woods property for a fast, easy sale where you get top dollar, keep reading. These are the best tips that will apply specifically to those looking at Riverside homes.
Every room must serve a purpose
Real estate agents in middle America or even the East Coast can get away with leaving full rooms empty or mostly empty when staging. When it comes to Victoria Woods homes for sale, you miss out if you make this mistake.
Every room in your Victoria Woods property should serve some type of purpose. It needs a function and should be clear as soon as you walk in. People looking to relocate to Riverside probably come from smaller homes, so don't ever "multi-purpose" a room. No one wants to see a gym/office/playroom combination.
Find the perfect use for that room and stage it as such.
Include a home office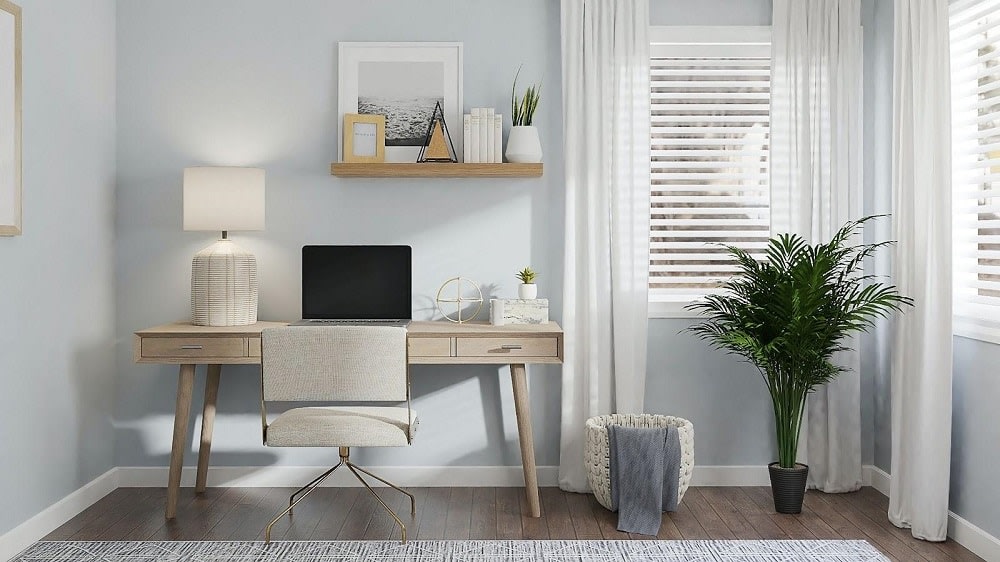 This goes hand-in-hand with our previous point, but if you have room in your Victoria Woods property, be sure to stage a home office. Many people looking at Victoria Woods homes for sale aren't going to be commuting to work every day — instead, they may make the trek to Los Angeles once a month to check in, if at all. With so many
California-based companies going remote permanently
, workers are choosing beautiful Riverside as their home. Staging an office will help potential buyers see where they will spend most of their day.
Choose paint wisely
In my experience, Victoria Woods homes for sale can have a lot of personality. This is great, and as a resident, I'm sure there is a lot you love about your home and that personality. When it comes to potential buyers, you need to be careful — too much character, at least in your paint choices, can be a mistake.
When working on staging your Victoria Woods property, consider your paint color choices and if they are doing anything for your home. You might love a dark accent wall or a vibrant purple office space, but calm,
neutral wall colors
sell houses, especially in this area.
Use art, not family photos
I understand that the photographs of your family and friends on the walls probably make you feel good every time you see them. However, when it comes to Victoria Woods homes for sale, you want to dial the personalization of the home way back. Buyers don't want to see your face looking at them when they tour the house and instead want to visualize themselves living there.
Remove any personal effects, pictures, and family decor, and replace it with
high-quality art when appropriate
.
Don't
pull out that cheap reprint of the Mona Lisa you got on vacation at the Louvre a few years ago, but choose original, tasteful pieces. Abstract art and shapes with a pop of color are a good choice, but landscapes and nature shots can work in a pinch. Always avoid religious or political pieces, as you never know who might be walking through the home.
Good lighting is vital
People choose Riverside for many reasons, but much of it concerns the weather. On average,
Riverside gets 277 sunny days per year
, 72 more than the national average. When you're staging your Victoria Woods property, your job is to do everything in your power to embrace that sunshine.
Use light-colored, bright window coverings and keep them pushed away at all times to let the natural light in. Any lamps or overhead lights should always be on when someone is in the house viewing it, and choose bulbs that are marked "soft white" or "daylight," even if you have to switch them out. Carefully placed lamps can help prevent any buyer from walking through the home and saying, "Wow, it's dark in this room." Dark, dim rooms do not sell homes!
Add fresh flowers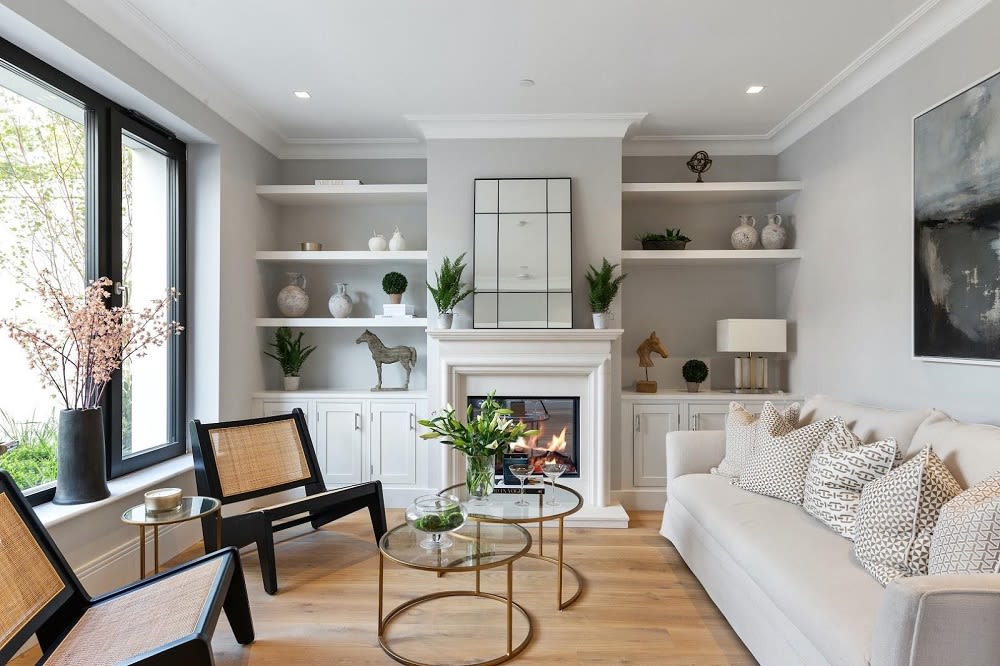 This is a next-level tip, but add fresh flowers when taking pictures or showing your home if you can. Victoria Woods homes for sale are always beautiful, but that vibrant touch of a fresh bouquet in the living room or kitchen can bring it up a notch. Add a small bouquet in the main bedroom for another layer of elegance.
Make your main bedroom neutral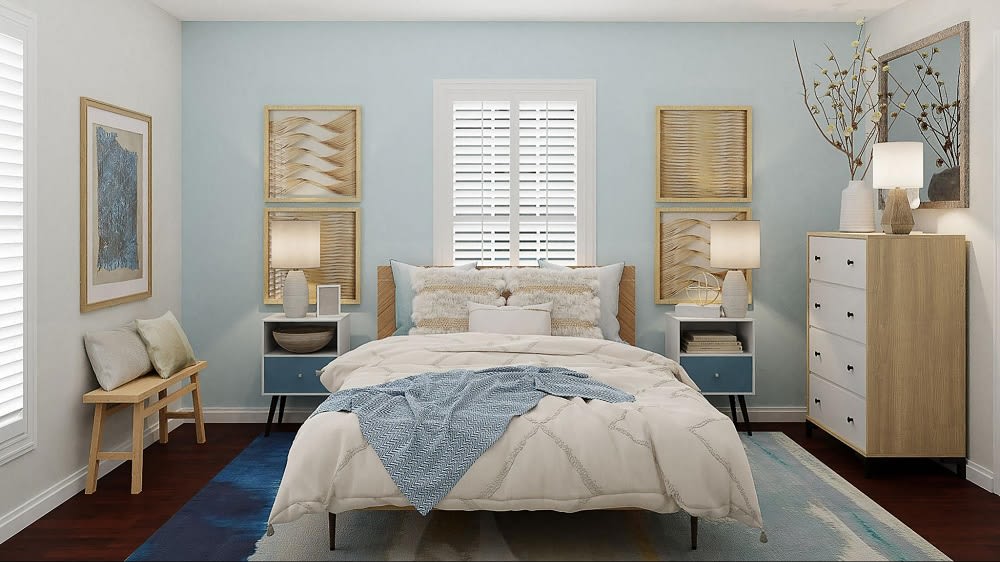 Main bedrooms sell homes
, and that's a fact. A beautiful primary bedroom can captivate a buyer, and they will overlook many other things about a house they don't love if the bedroom is their oasis. When you're staging your Victoria Woods property, take care to stage your main bathroom and bedroom gender-neutrally.
The truth is, you don't know who exactly the perfect buyer is for your home, and you don't know their tastes. Creating a luxurious pink and seafoam green retreat might be your dream and what you look for when looking at Victoria Woods homes for sale, but you will appeal to a far wider audience if you stick with warm neutrals.
Do a final walkthrough
Before you list your Victoria Woods property, do a final walkthrough. Ask yourself, does each room flow into the other? Does every room make sense? What would I like about this room if I were a potential buyer? What would I dislike?
I recommend doing this walkthrough before listing with your agent, if only because they have seen many other Victoria Woods homes for sale. A good local agent can give you the most realistic advice on what you should change and keep before going to market.
If you don't have an agent yet for your Victoria Woods property, your next phone call should be to the
Brad Alewine Group
. Brad Alewine and his team have worked with Riverside real estate for 30 years and have extensive experience preparing and selling homes. There's no one better in the Riverside area to get your Victoria Woods property on the market and sold for top dollar.
Brad's home-selling process
With the right real estate agent and an efficient plan, you'll achieve all your goals regarding the sales of your house. Here's what you can expect when you work with Brad to sell your home.
1. Consultation
Determining your goals with Brad is the first step in selling your home. During your consultation, you'll get to discuss concrete items such as a pre-sale inspection, the overall state of your house, and your budget for improvements. You'll also touch on the optimal timing of your listing, your listing price, and the condition of the housing market.
2. Pricing
Next, you'll hone in on your listing price. Factors that come into play here include the state of the housing market, competing homes in your area, and a strategy for attracting the best bids on your house.
3. Preparing to sell
After your consultation, the process speeds up as you settle on a timeline, schedule inspections, review reports related to repairs and upgrades, and decide on how to stage your home (since you're working with Brad and the Compass brand, you'll have access to the
Compass Concierge
program).
4. Strategic marketing
Online and print marketing are instrumental in attracting the maximum number of qualified prospects to your home. You can choose to hire a professional photographer and videographer for virtual tours, stills, and drone images. In print brochures and mailers, you'll want creative copy that lures buyers into the sales funnel. Brad has access to the MLS (multiple listing service), so you'll get to list there. Finally, you'll work together to post your listing to property-specific websites and on social media.
5. Track progress
As he puts your plan into motion, Brad tracks the effectiveness of your marketing efforts, holds showings, follows up with prospects, and handles disclosure packet requests.
6. Evaluate and communicate
As you and Brad analyze the field of interested buyers, Brad will suggest a potential offer date. He also will continue to evaluate disclosure packet requests. As you enter the home stretch, Brad will explain what's working and whether your initial timeline can be accelerated.
7. Negotiate the sales price and close
It's what you've been waiting and working for — the sale of your house. The mechanics of a deal include a comparison of offers (via spreadsheet), counteroffers, an escrow timeline, reviews of buyer inspections, and the completion of all necessary paperwork.